Maps
We should eventually have many maps here, both historical and current, TMK and topo, aerial, etc.
Map 1: An aerial photo of the area with the parcel boundaries overlaid: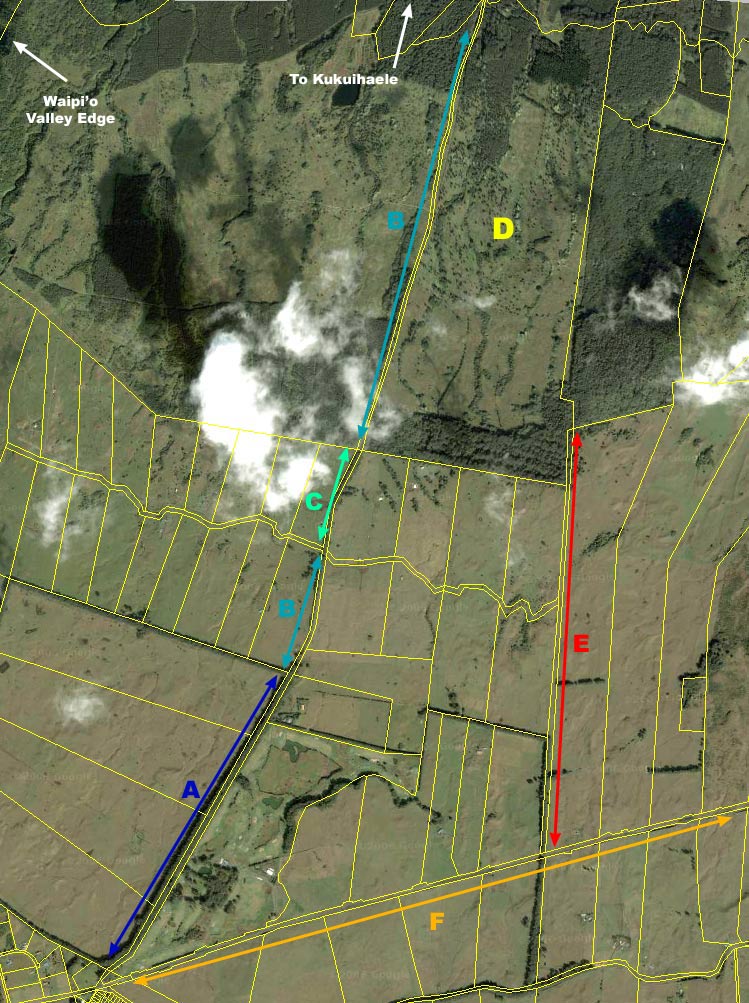 A: Paved section of Mud Lane.
B. Gravel / 4WD sections of Mud Lane.
C. Remaining Trail section of Mud Lane.
D. The 660-acre parcel.
E. Alternate 'paper road' access to the 660 parcel.
F. Highway between Waimea and Honokaa.
View this area in Google Maps, so you can zoom in for more detail.
Map 2. Map/Construction Drawings of Trail/Gravel Road along the Mud Lane corridor
February 2008. These are the drawings from the developer, 660 LLC,
which were approved by the County DPW. It is a 368k pdf file: